Welcome to the Mount Pearl-Paradise Skating Club!
News
FALL CANSKATE PROGRAMMING AT CAPACITY
posted Aug 28, 2022, 7:45 PM
Please note that our Fall CanSkate program is now at capacity. We are thrilled to see so many skaters excited to join us! We look forward to seeing anyone not yet on the session during our regular season beginning in October.
**NOTICE: This post pertains ONLY to our September 4-week session.**
As soon as October - April registration details are available, they will be made public, and returning members will have priority when registering.
FALL WEEK 1: JUNIOR, INTERMEDIATE & SENIOR REGISTRATION
posted Aug 26, 2022, 1:28 PM
Registration for our Week 1 Fall programming begins on August 29th at 6PM. Please see our Facebook & Instagram for details!
PRE-CANSKATE, CANSKATE & INTROSTAR FALL REGISTRATION
posted Aug 24, 2022, 8:06 PM
Pre-CanSkate, CanSkate and IntroSTAR Program registration starts August 25th.
Please visit mppsc.ca then click on "Registration Info" ➡ "Register for Programs" starting at 6:00 PM on August 25th.
This registration will be for our 4 week Fall Session starting September 10th.
Junior, Intermediate & Senior registration information will follow shortly!
FALL REGISTRATION UPDATE
posted Aug 18, 2022, 12:39 PM
Dear parents and skaters,
We have now secured ice for the month of September in the event that the Glacier doesn't open due to the Municipal strike. We plan to run all programming, including Pre-Canskate, Canskate, IntroStar, and Junior, Intermediate and Senior sessions, as well as synchro.
We are still working on finalizing a new schedule, and we will notify parents by email and Facebook/Instagram when a registration date has been chosen. Some of our programs will have to be a weekly registration, as our ice times are not consistent from week to week.
The Executive is working hard behind the scenes to ensure our children can return to the ice. This has been very challenging for us, and we appreciate your patience.
Thank you,
MPPSC Executive
WELCOME LANA AS TREASURER!
posted Aug 16, 2022, 7:44 PM
We would like to extend a warm welcome to Lana Littlejohn who has joined our executive in the role of Treasurer! Lana brings extensive experience in finance and has volunteered in numerous capacities with other organizations. We are very excited to have her expertise on our team!
2022-2023 REGISTRATION UPDATE
posted Aug 10, 2022, 9:44 AM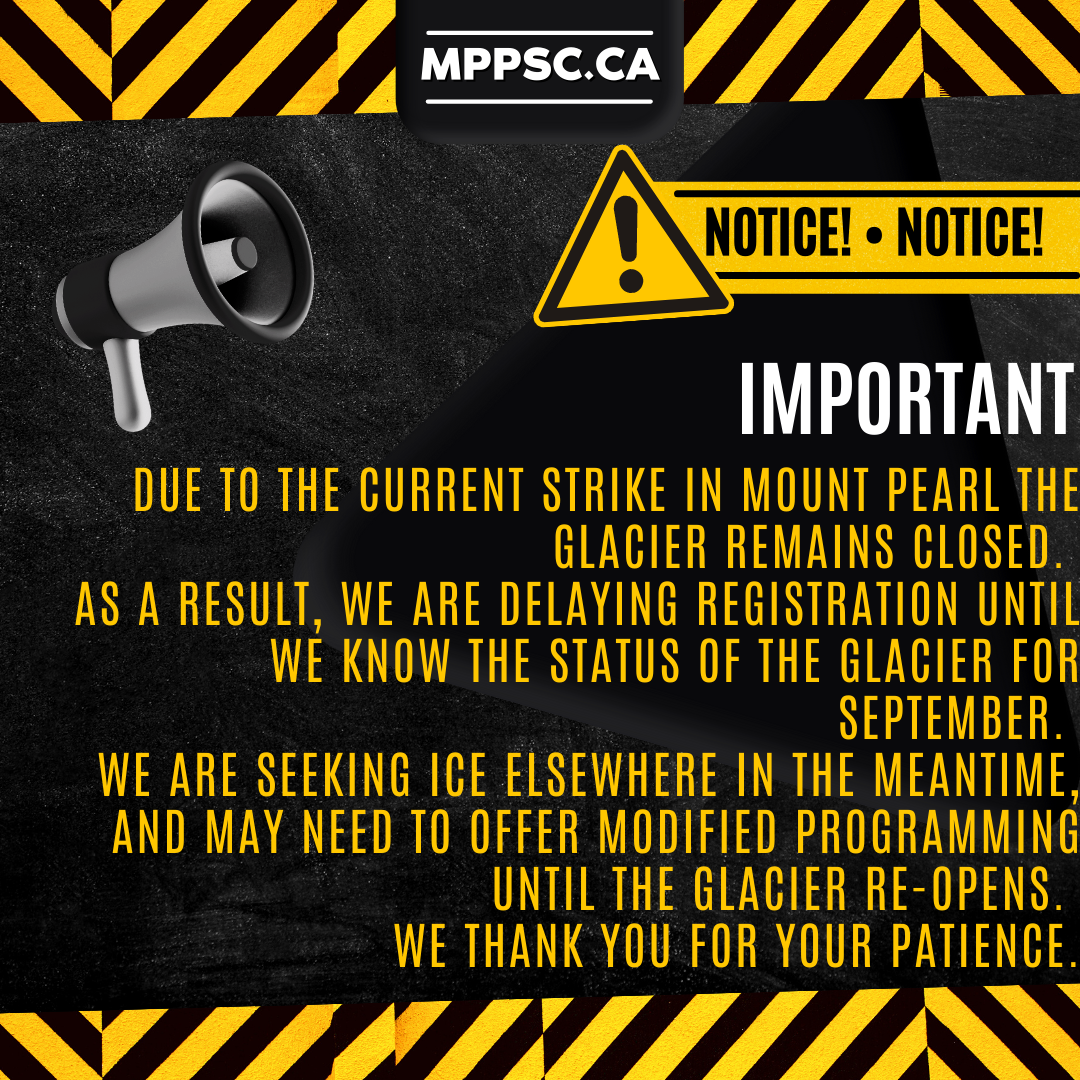 ADULT I & II SECOND TRYOUT TIMES
posted Aug 8, 2022, 1:51 PM
Links for Adult I and II second tryouts have been posted to Uplifter. These teams will share a second tryout on Thursday, August 25th at 9:00 PM at Twin Rinks.
We're encouraging all skaters to attend (even if they attended the first tryout).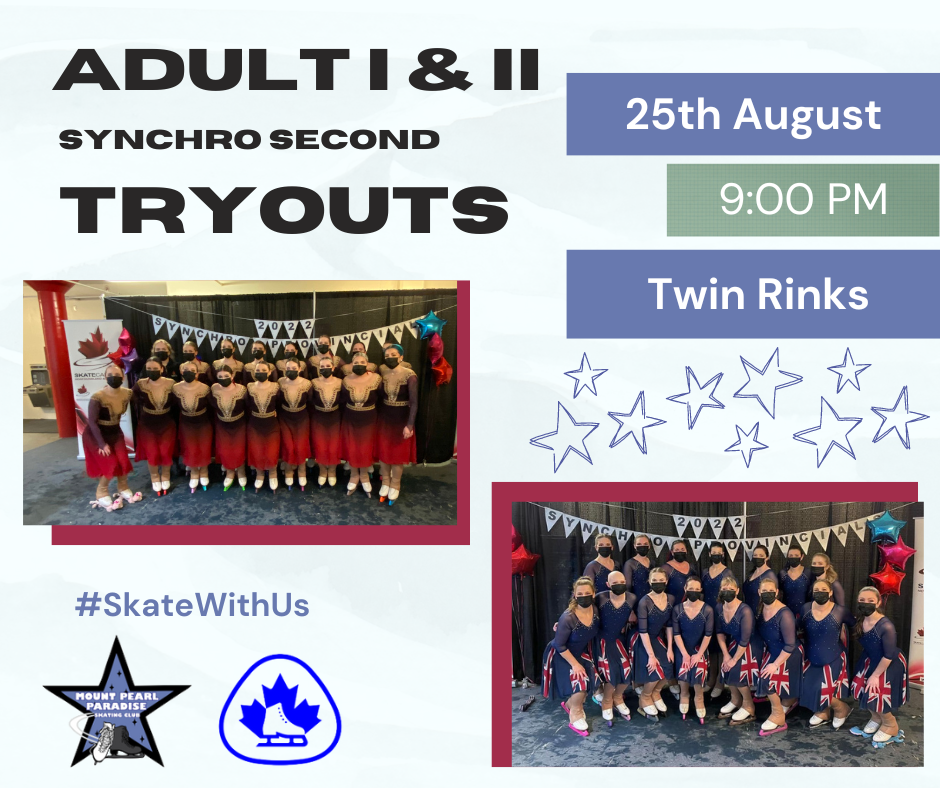 CANSKATE COACH COURSE
posted Aug 5, 2022, 2:39 PM
SCNL will be offering the following NCCP coaching course:
NCCP CanSkate Coach Course – August 27-29, 2022 in St. John's

Pre-Requisites:
Be a Skate Canada registrant for the 2021-2022 season
Be a minimum 16 years of age
Passed at least one complete STAR 5 Assessment
More information and online registration can be found on the SCNL Registration website:
https://skatenf.uplifterinc.com.
The deadline for registration is Friday, August 12, 2022
SKATE CANADA REBRAND
posted Aug 5, 2022, 9:53 AM
The rumours are true, there's a new look on the ice and we are proud to be sporting Skate Canada's new logo. Tag us in your photos and show everyone that you #SkateWithUs.